We woke up here at my place to 28 degrees, just over 1 inch of precipitation from last night, and ice.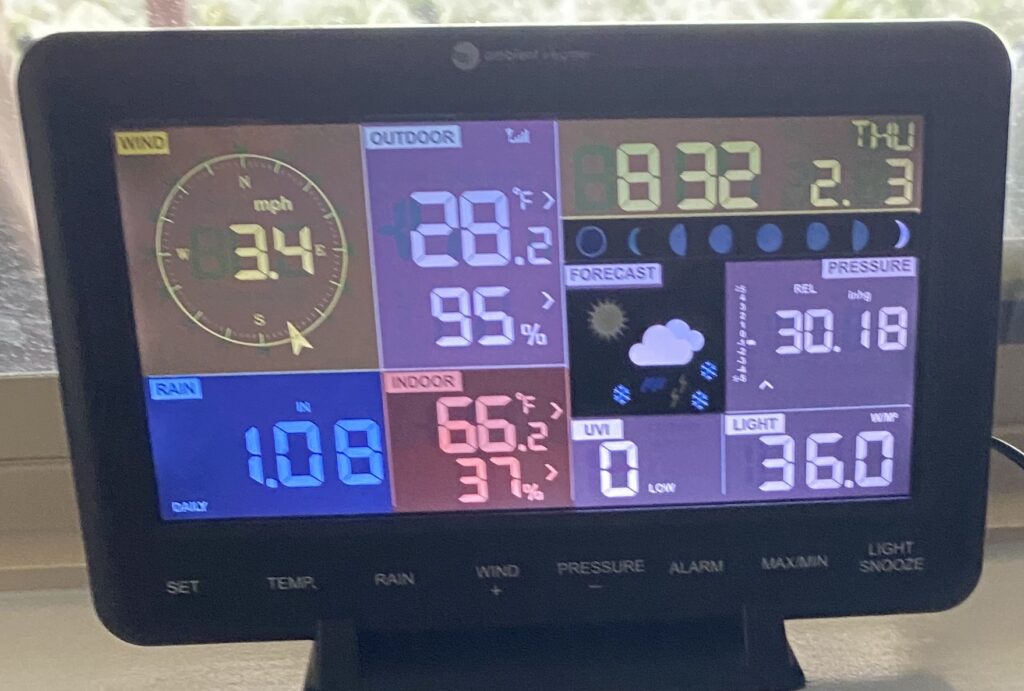 The bad news is it is not going to get any better today nor tomorrow. Schools are closed both today (Thursday) and tomorrow (Friday).
Out side is a mixture of ice on tree limbs, and sleet pellets on the ground. We've had little rain today, its all freezing rain and sleet.
Some areas around are flooded. I've been watching news and they said some areas got 3 inches of rain last night. So a few areas have water over the roads. Hopefully those won't freeze and stay liquid. But its going for cold, and around freezing in the area all tody and tomorrow. They are calling for a low of 18. Some areas will get wind chills of 0, zero, or thereabouts.
Its not almost 10am as I write this and my weather stations says we are down to 26 degrees.
UPDATE: Its now 1pm, and we are down to 23 degrees