Okay, Texas is seeing temperatures that are record breaking cold. The cold we started with three days ago is getting even colder. Right now, Sunday Valentines Day, 6pm, it is 19 degrees going for a low of 9 tonight. We are due for snow, which is currently falling ever so small flakes, and blizzard conditions. They are talking about ice and snow accumulations of 5-8 inches.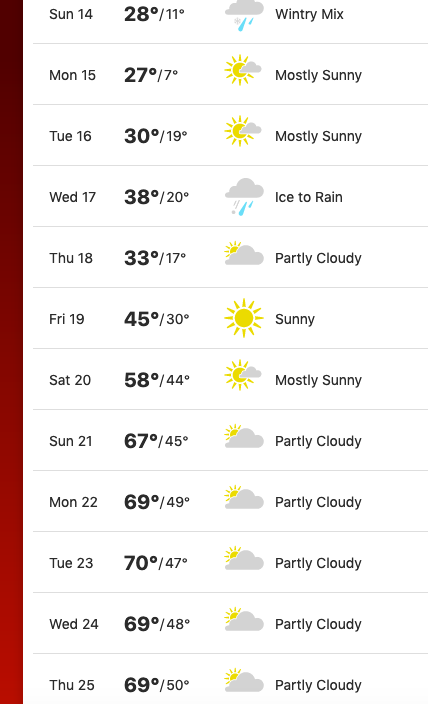 This was what the forecast was yesterday. Today its not looking any better.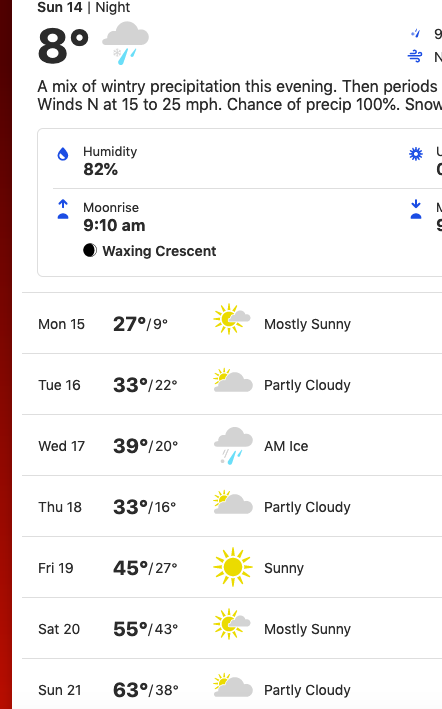 Its strange to see the differences.
We've been doing okay here at the house so far. But the suggestion is not to go out, and considering my deck is currently 26, I'm not holding out much hope for things to survive. But the house is still warm, I have power, so I can't complain. Of course I have more than enough food so I'm not going to starve. Hopefully everything stays on.
One thing I do have to laugh about is usually trash goes out tonight, for pick up Monday morning. But as of right now, 6pm, I can only see two houses with trash out. And I'm not one of them. I'm not going to worry about it. I haven't seen a car on the road today, and I haven't seen anybody out walking their dogs. Trying to get my dogs out to the grass hasn't been easy. They look at me as if I'm nuts, as if to say "mom, you do know how cold it is out there??" They've had a couple of accidents, and under the circumstances I'm not making a fuss.
But they will need baths when it warms up.