Yes, it has gotten cold in the Austin area. How cold, well right now its really not quite freezing. But today I woke up to ice on a deck (raised), cold rain, and even freezing rain. Now, early afternoon, the ground is not cold enough for the rain to freeze on it, but…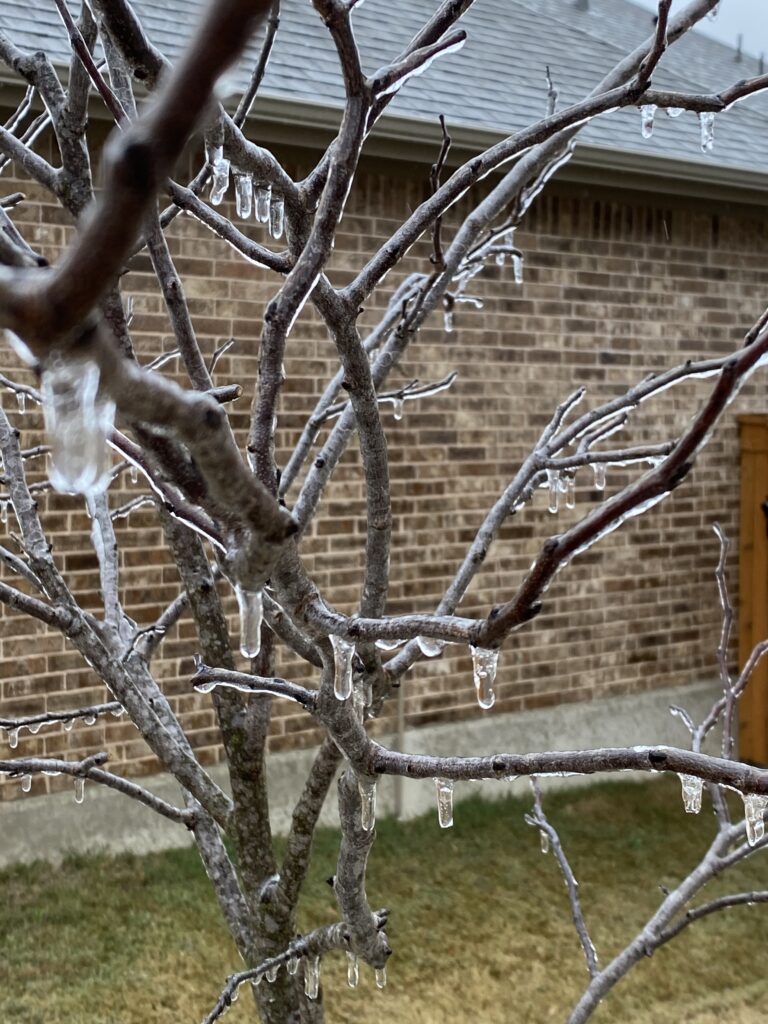 Yup, its cold enough that my poor tree outside has icicles on it. So does my railing around my deck. Since my patio is covered its actually registering as 38, so plants on the patio are safe, at least so far.
Yesterday in anticipation of this Polar Vortex, we got the citrus covered, covered the one bed with plants, and moved plants close to the house, as in right up to the house under the patio. My hose bibs outside are covered too. So at this point I think I'm okay. I also tried out my fireplace, for the first time.
Am I good for the next week of this cold? I don't know, but I hope so. I've done what I could, what I know to do, and what I'm able to do. Now I just have to hope for the best.
Here's what our forecast looked like late yesterday.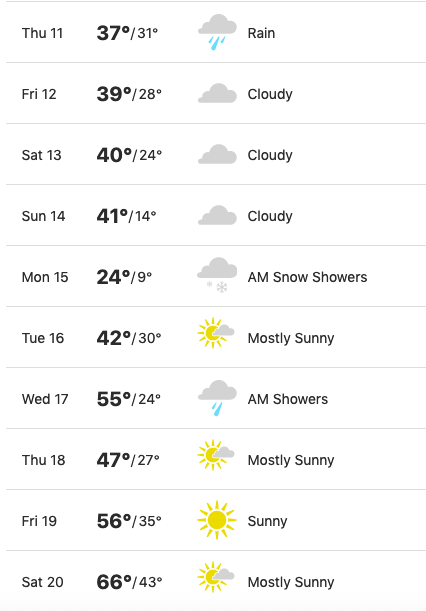 They were not entirely accurate. We'll see what actually happens. For example we haven't gotten that warm, and we've been rain and freezing rain. And it's been raining most of the day. Its a light rain, but as shown by the picture above, its freezing on a lot of items outside.
Today we haven't made it past freezing and its mid afternoon here. Some areas of Texas got black ice. There was a rather horrific 75 car pileup in Dallas, last count was 6 dead. The pictures were scary. It was enough to make you cry. One vehicle was so badly mangled I couldn't figure out what it was. I think it was some sort of truck, maybe a box truck, maybe some sort of small/medium sized business type truck. It was not a regular passenger truck, but I couldn't say exactly what it was.
But I will say, my dogs do not want to go outside. Potty breaks are a challenge right now.
I'll keep you posted.